This section details the process of ideation, research, design and delivery of the first and second versions of the app.
A news "head-start"
With the opportunity to get something to market that satisfied a lean "catch up" news experience in mind, we (two designers, a product owner and research lead) developed two distinct concepts to stimulate conversation with subscribers and validate our "news-as-to-dos" ideas. Our hypothesis was that readers wanted to catch up on news at certain times, regardless of their depth of reading.
The two concepts where:
Like Tinder, but for news
The first concept took cues from dating apps, allowing readers to swipe through stories quickly to dismiss, save, or read in the moment.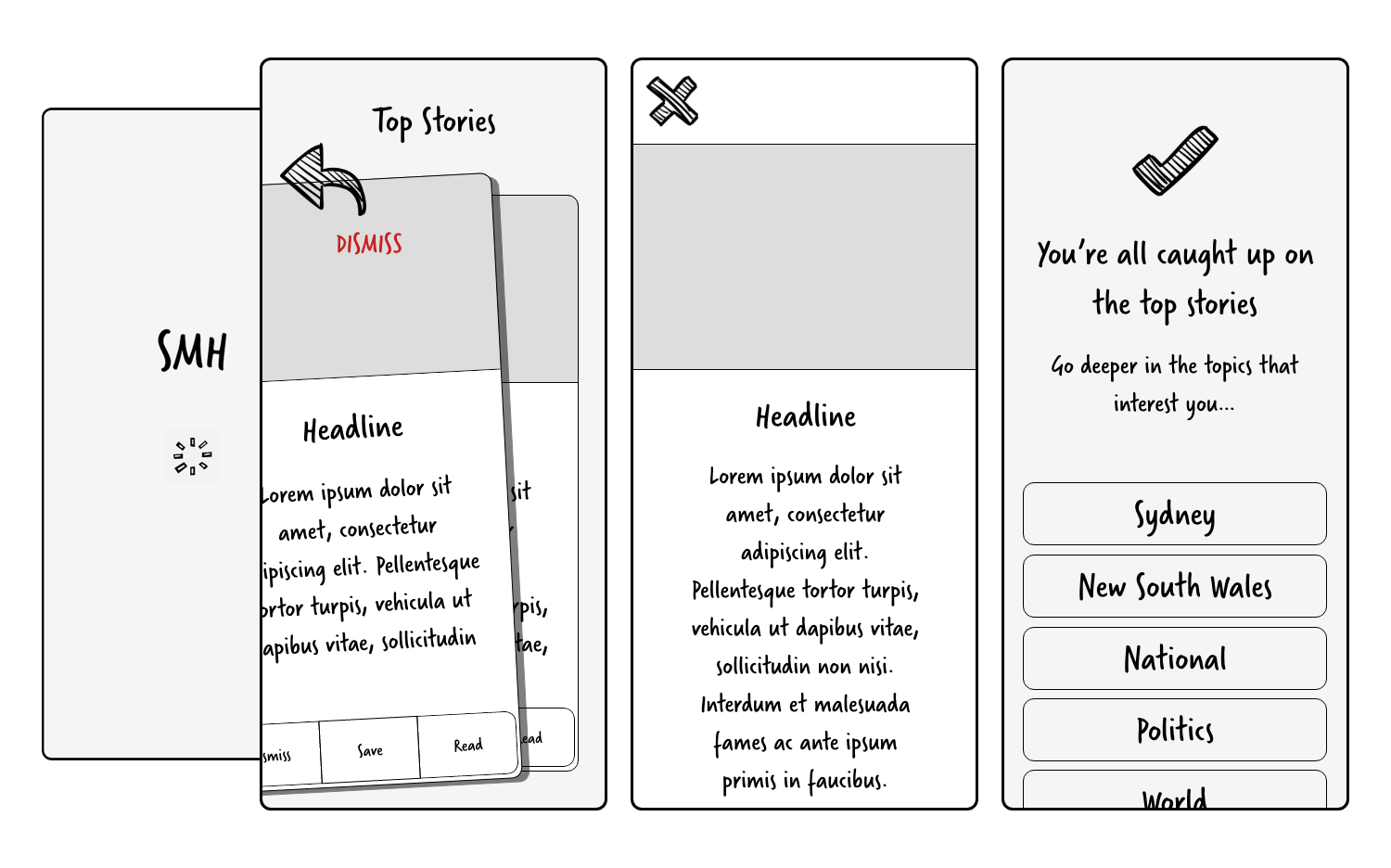 Inbox, for news
The second concept was inspired by email applications, allowing reader to save, dismiss and preview stories from a scrollable feed.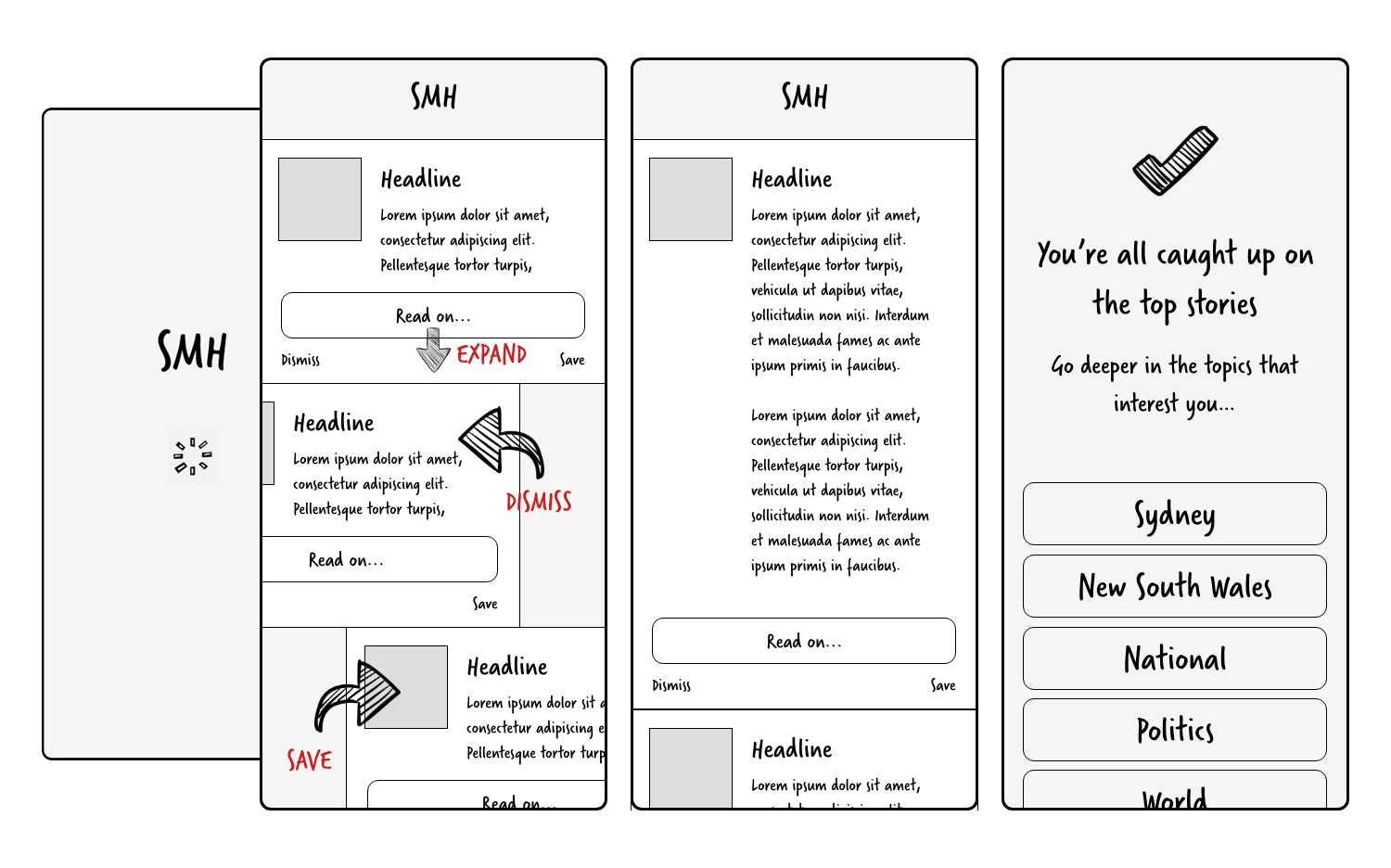 No plan survives research
After interviewing subscribers, it became clear they hesitated to 'utilise actions such as 'dismiss' stories for fear of missing out on related topics in future. In the swipe-able prototype, subscribers found it particularly hard to decide which story to read, as they needed to see all of the day's top stories to compare their level of interest.
More importantly, we learnt that "catching up on news" differed for different readers, depending on their personal topics of interest. Some considered "Top Stories", "Local", and "Business" as critical, others, "Top," "Local", and "Sport".
Therefore, a new concept was informed.
My News
After further ideation, we developed a simpler, list oriented approach. This time, we introduced the "My News" feature, allowing subscribers to pick and choose topics and order them.
Thus, version 1 of the app was born.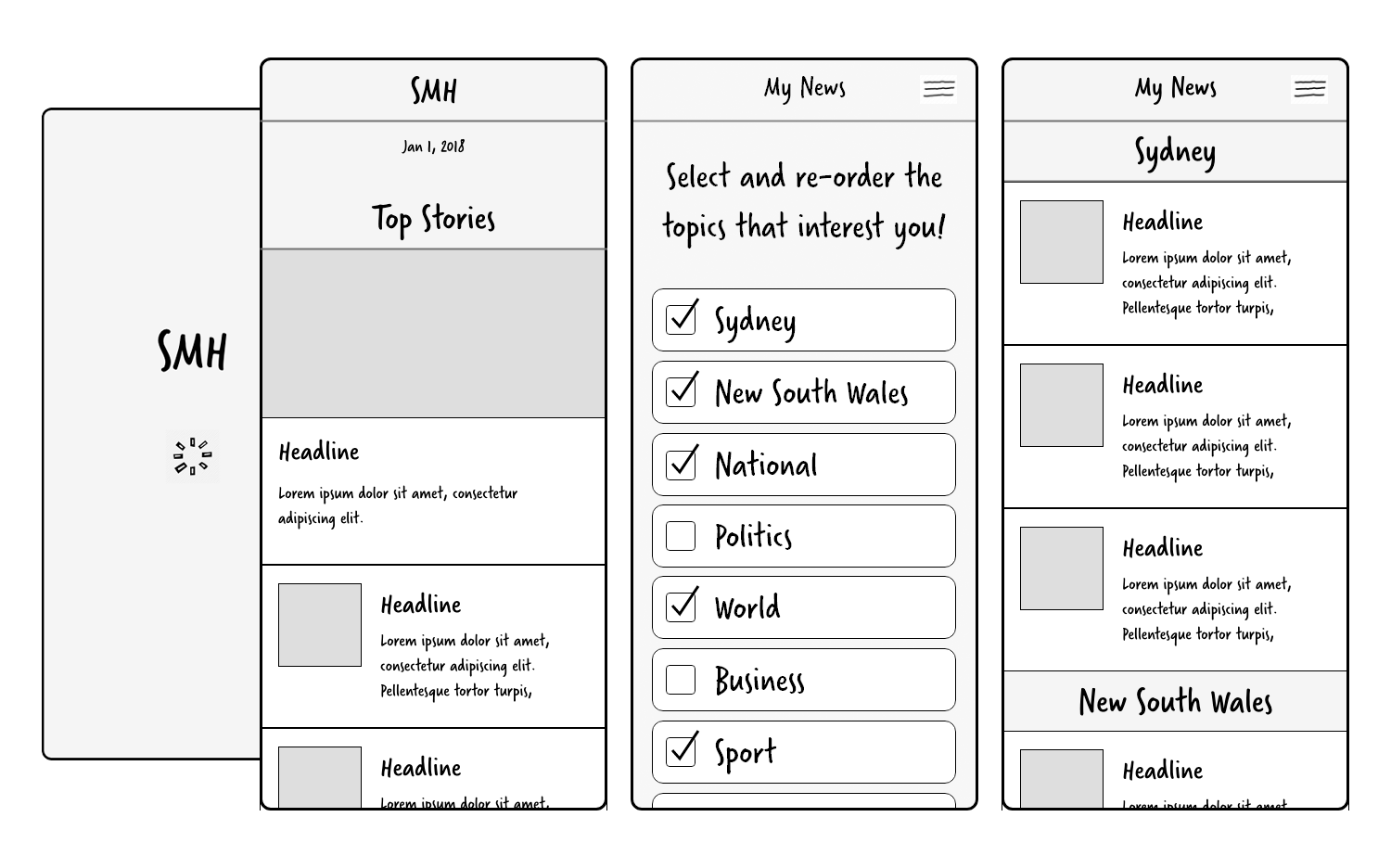 Producing the design for delivery
I was responsible for detailing UX, designing the user interface, adhering to brand and GEL guidelines, and producing detailed specification for development. This included the production of many prototypes to help explain animation requirements for app gestures.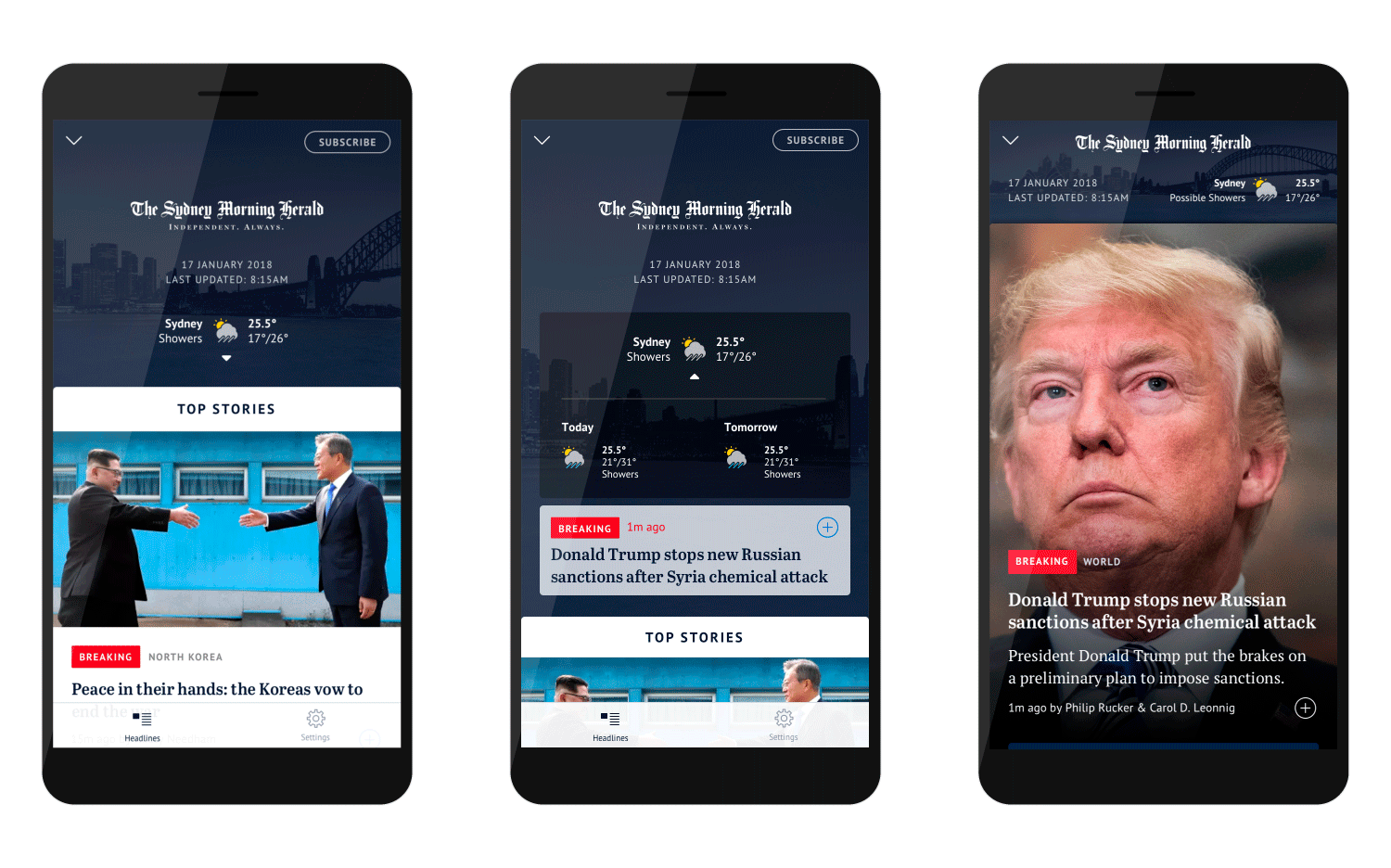 Headstart app home screen states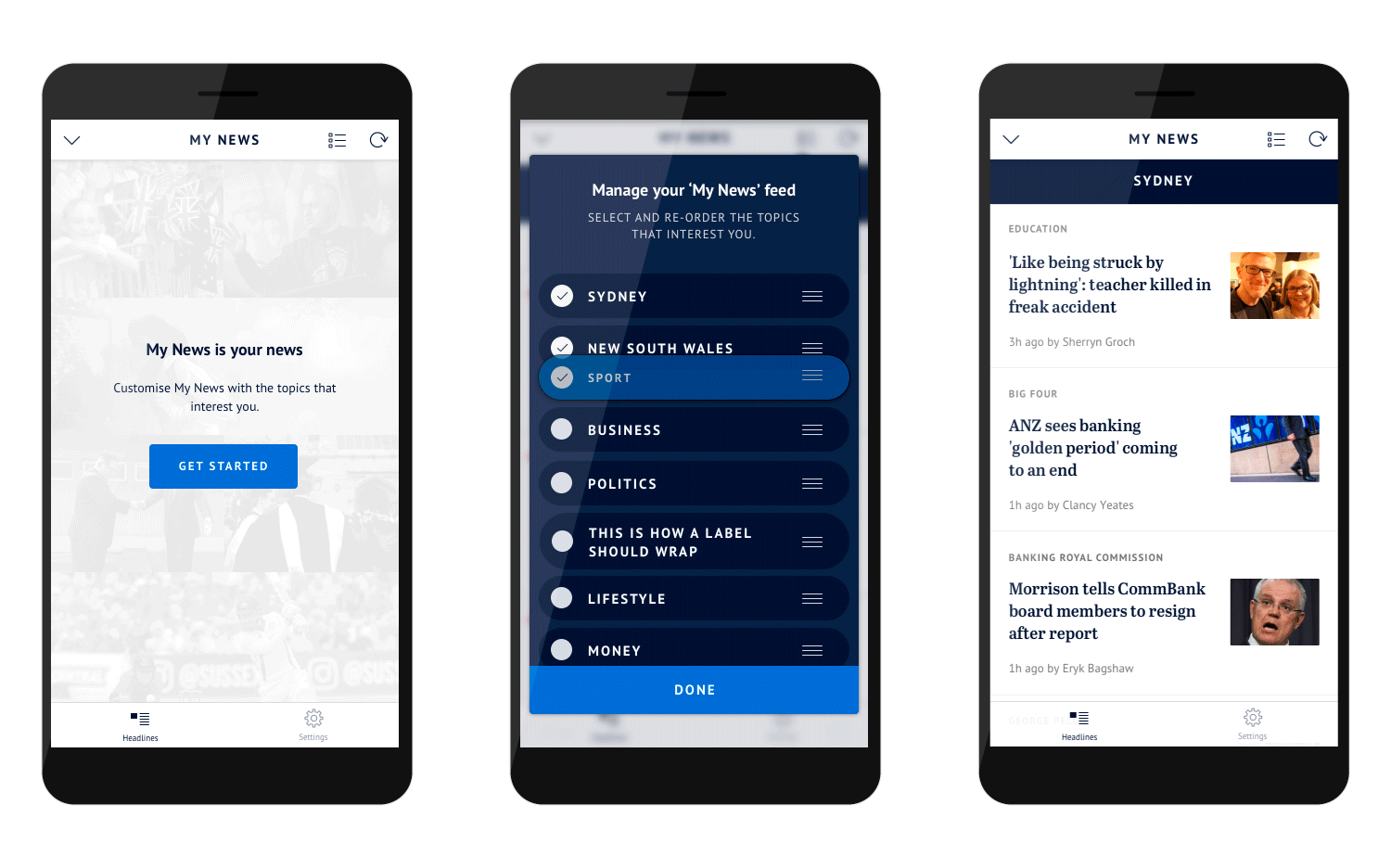 Headstart app my news states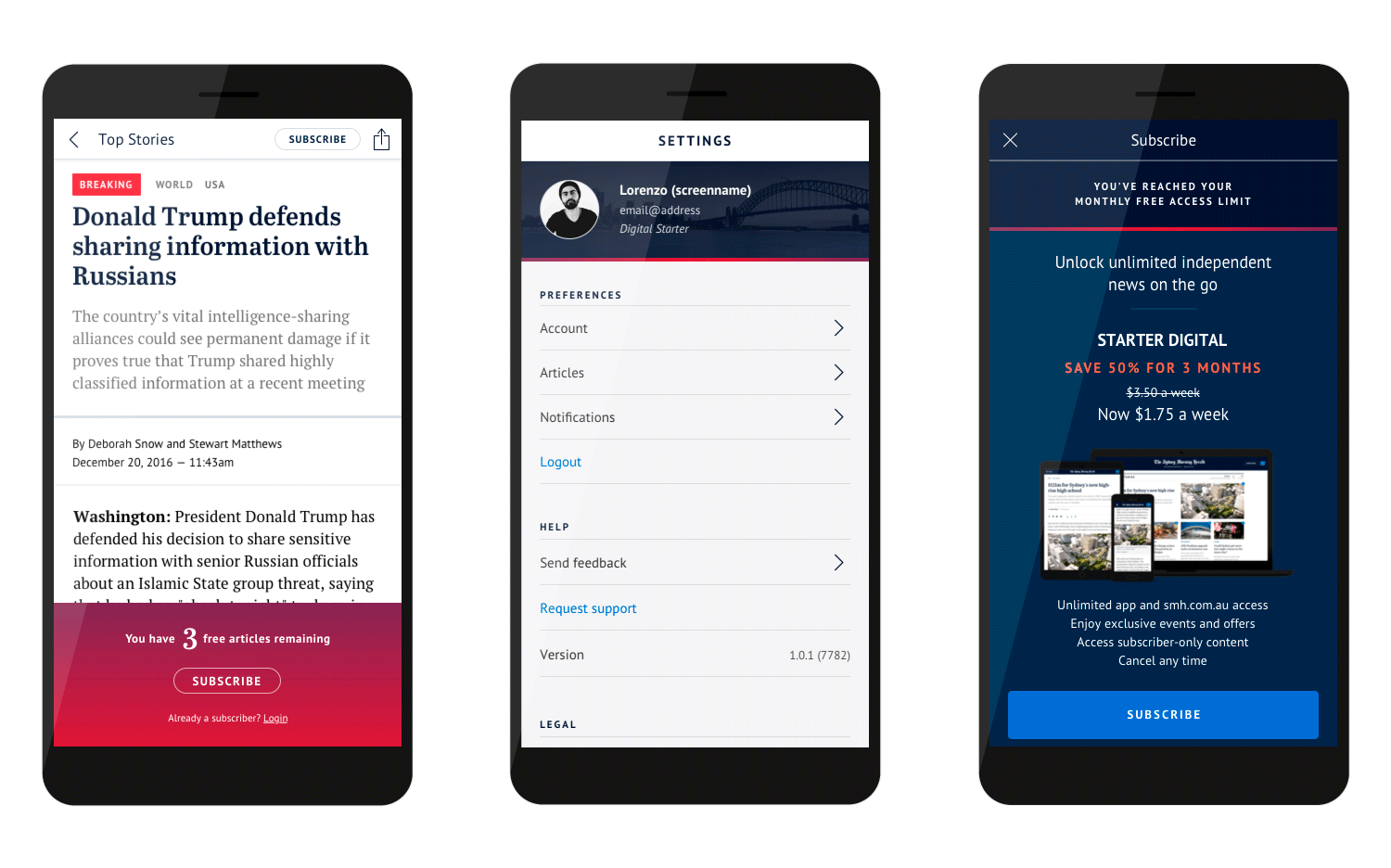 Headstart app articles, meter, paywall and settings
The animation prototypes doubled as marketing assets, as seen in the App Store video below, which showcases the app features and benefits: