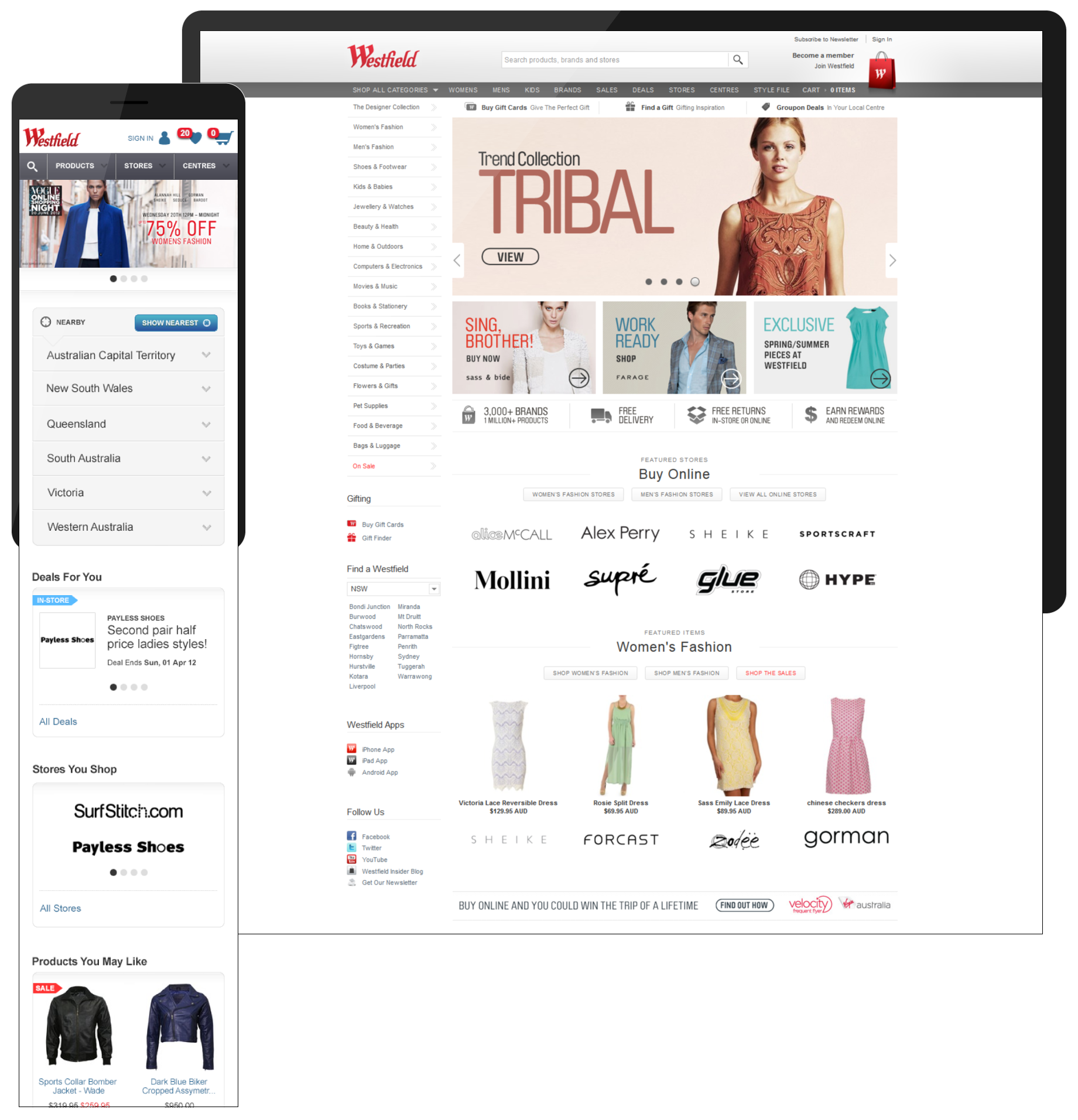 Westfield homepage:
Consolidating all of Westfield's online shopping and customer service properties featuring 1000 of mall-based stores and over 100 online retailers.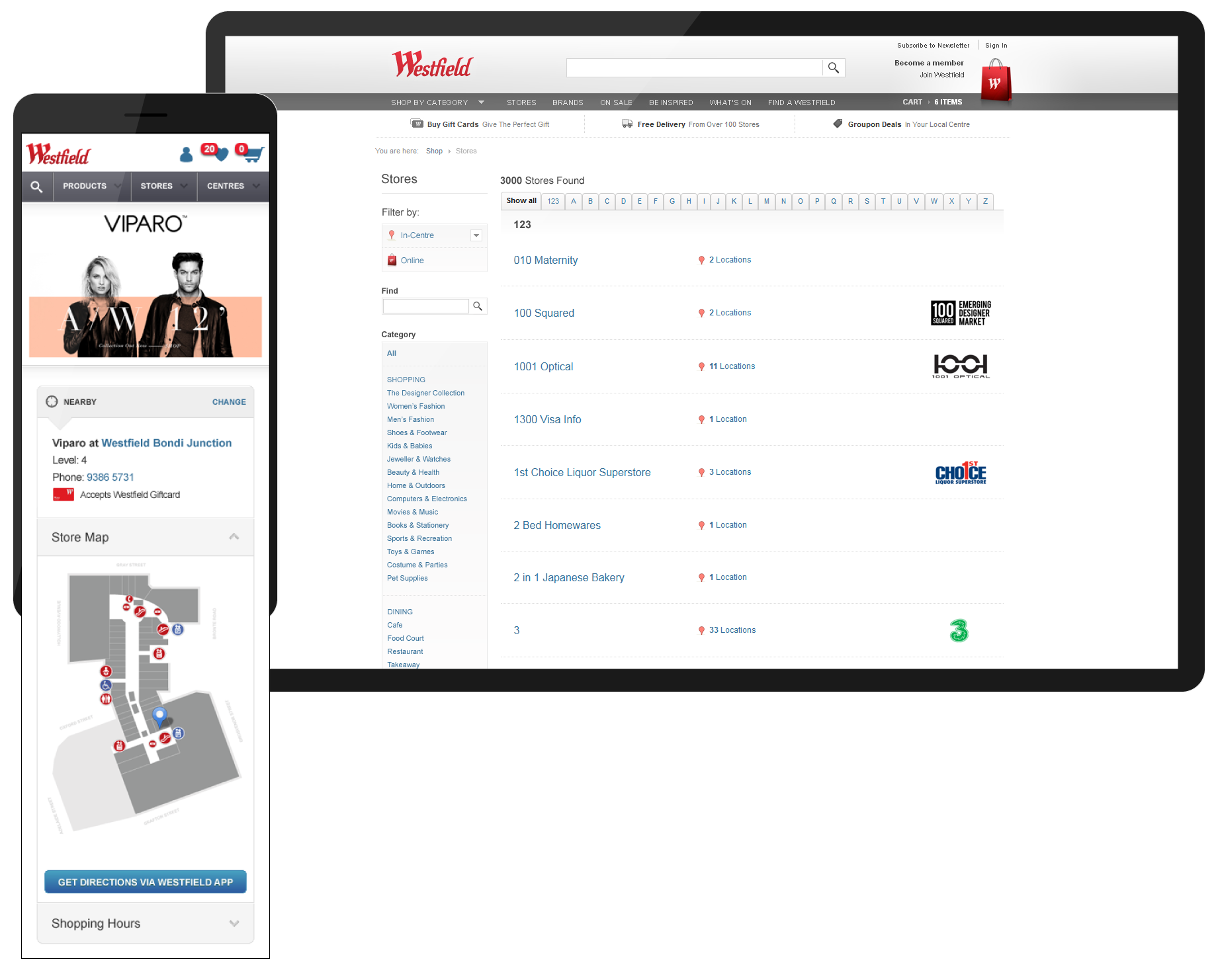 Store Finder:
Finding a store was fundamental for Westfield customers. The mix of online and in-centre stores added additional complexity to the business logic but was solved with simple filters. On the mobile site, location was detected to further remove friction from the user experience.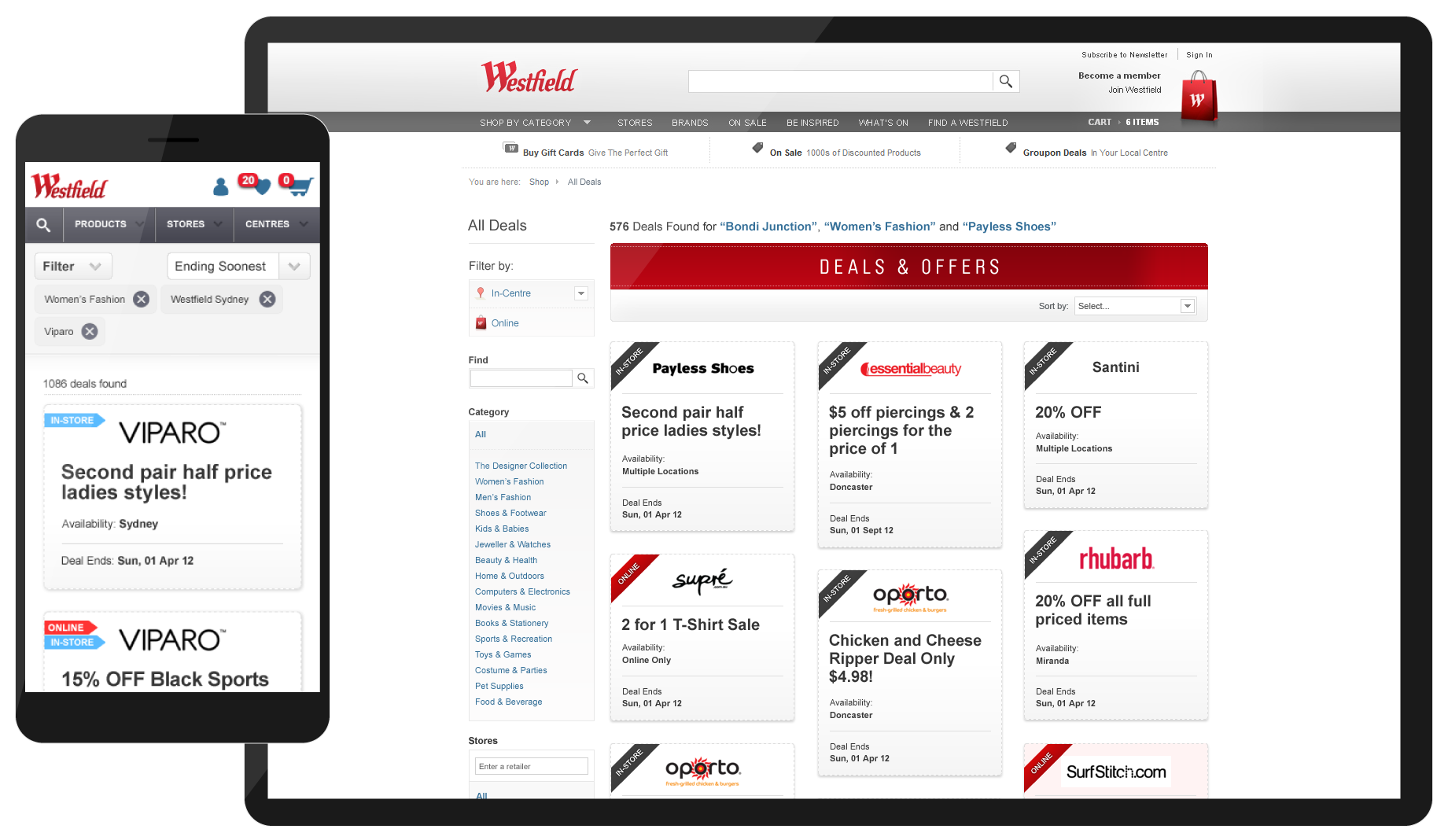 Retailer deals listing:
On and offline retailer offers system allowed retail marketing teams to upload offers in support their campaigns. These offers would then appear on the Westfield site in contextually relevant areas and also in the mobile environment.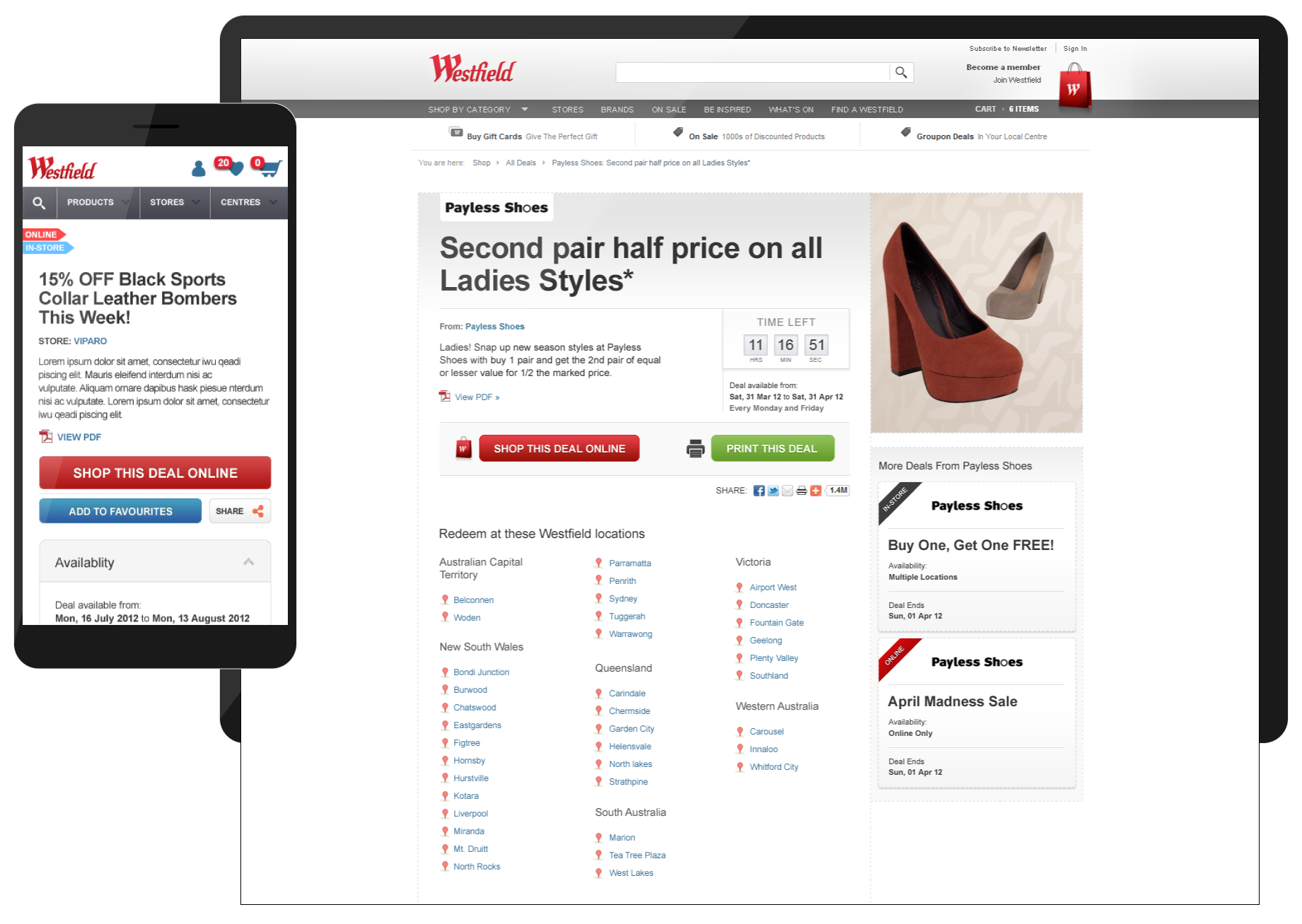 Retailer deal detail screen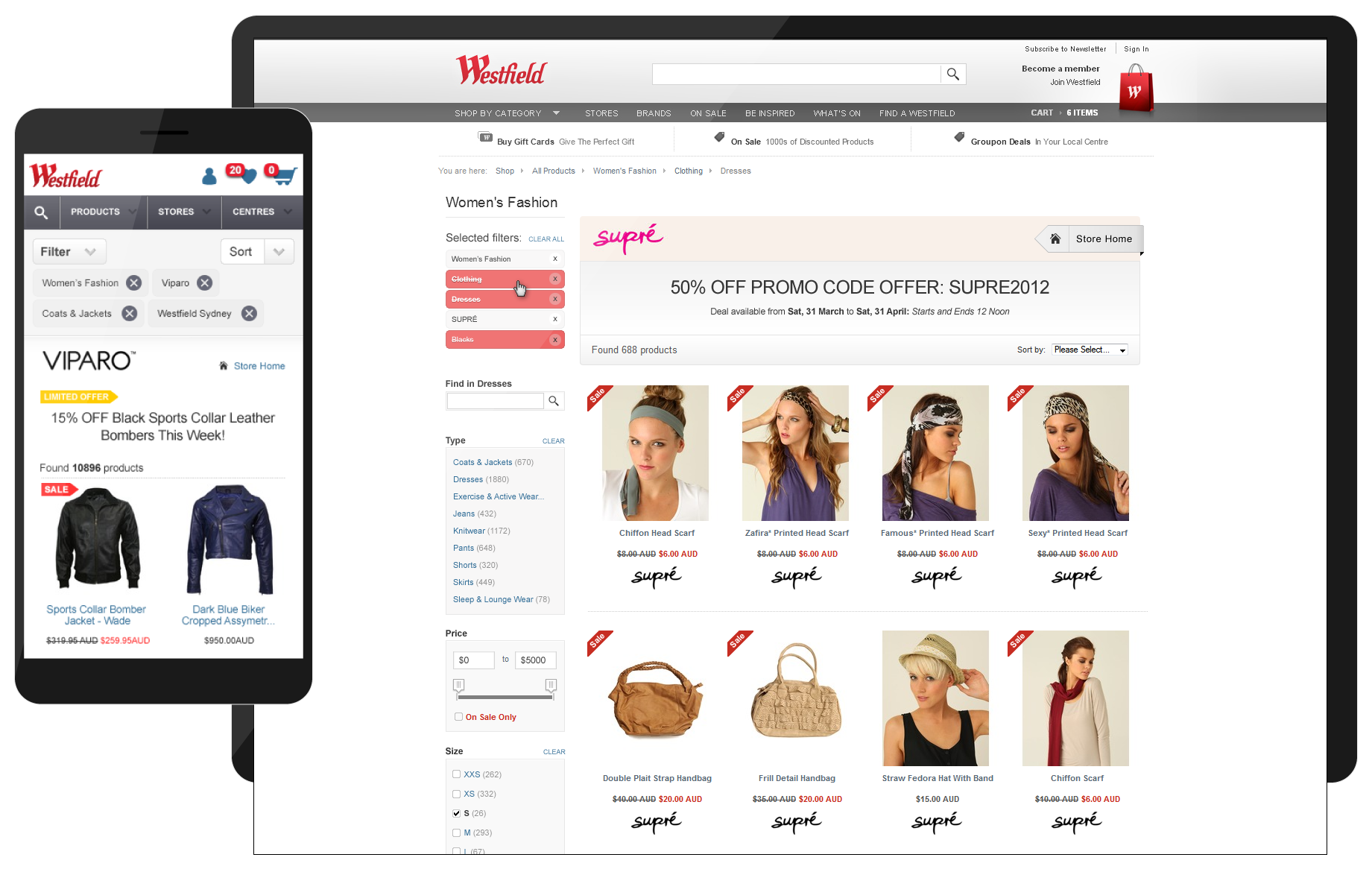 Product browse:
Multi-select facet navigation was the core user interface method when browsing products across the site. The facets allowed for the filtering of products by: store, brand, price, colour, size and includes custom facets for special categories such as electronics.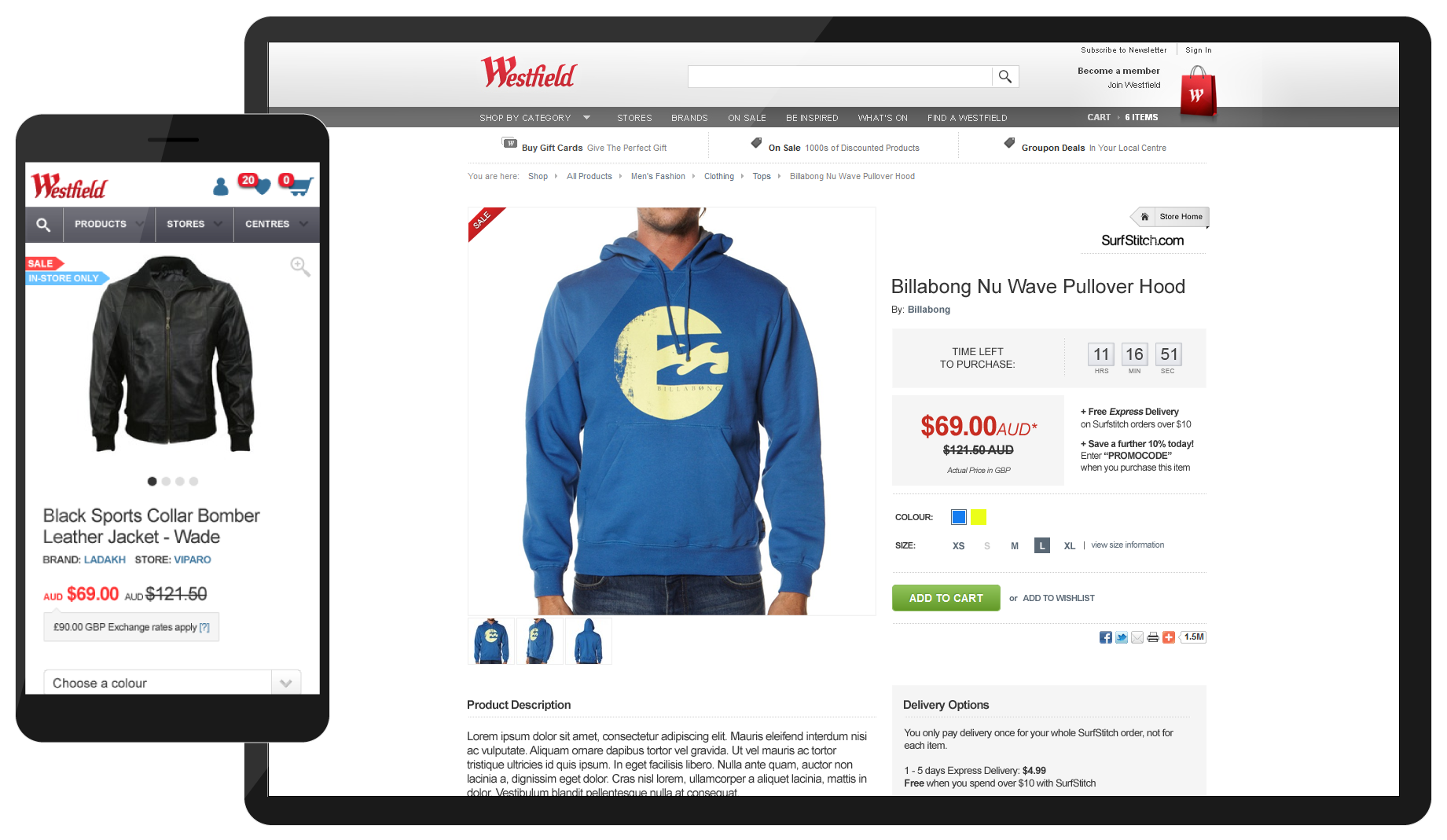 Product detail screen:
The most important page on any e-Commerce site and must do all they can to make the product desirable and included all relevant information about the product such as: price, description, details and physical locations.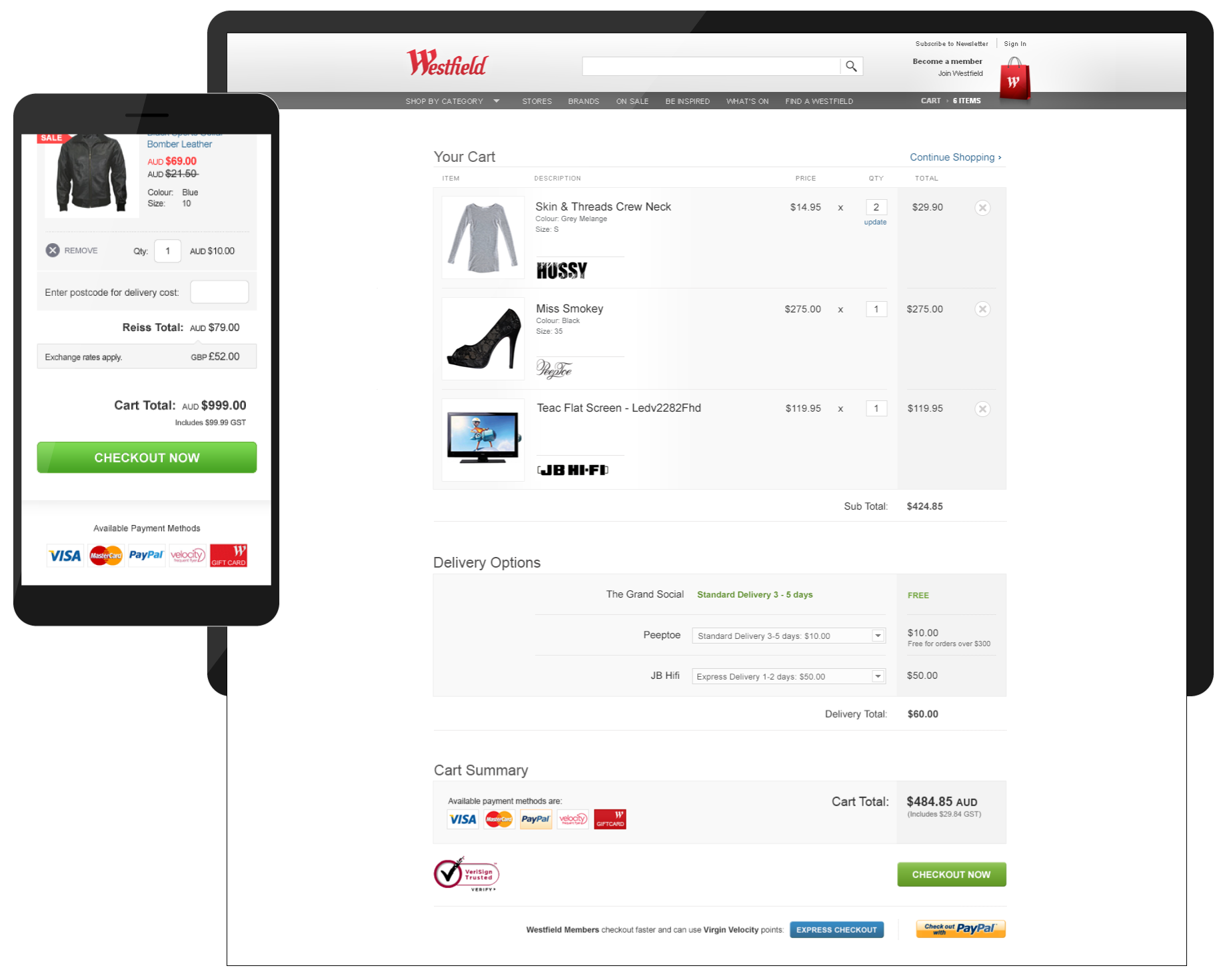 Shopping cart:
The shopping cart summarised every product added with an option to remove. Properties such as quantity, promo codes and delivery options can be edited within the cart. The checkout flow itself is divided into 3 parts, delivery information, payment details and review before payment is confirmed.
Ordering confirmation screen